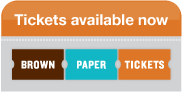 Spring is coming after this chilly winter. And for us, it means the 23rd annual AAUW/UWF Home & Kitchen Tour on Saturday, April 25, 2020. The tour features an exciting variety of new or remodeled Port Townsend homes that celebrate our historic and MODERN homes.
Proceeds from this annual event fund college scholarships for local high school girls and Tech Trek STEM summer camp for 7th graders, and projects including 3rd grade math and kindergarten literacy. These projects not only require the financial support of the Tour – through AAUW Port Townsend and its University Women's Foundation of Jefferson County, a 501(c)(3) organization – but also require countless hours of leadership and volunteer time from AAUW Port Townsend members and others.
Donate to our non-profit fund. Click to donate
Contact us for more information – kitchentour@aauwpt.org
22nd ANNUAL – News and
2019 WORKSHOPS OFFERED AT THE VISITOR CENTER
Facebook event, click here… // Peninsula Daily News…
---
ARCHIVE – PAST YEARS
We are very grateful to our AAUW Port Townsend community for enormous support of the Tour. Special thanks to our sponsors, donors and the generous, community-minded homeowners who opened their homes and kitchens to make this event possible. Thanks to Port Townsend's First Presbyterian Church for serving as our Hospitality Center.  It takes the efforts of many to put together an event like this.